About US
Virtual Keyhole are a vibrant young company who use cutting edge 3D immersive technology to connect buyers with sellers and their products.
Virtual Tours are a complete virtual experience that provide online customers an accurate sense of your business premise, shop, office, hotel, restaurant or gym.
Virtual Tours are created from real 3D and 2D data taken from your property and can be embedded in any website or social media account.
Our mission is to deliver a bespoke quality product which will connect you with customers anywhere in the world through their computer desktop, tablet, phone or Virtual Reality headset.
Please review our portfolio of Virtual Tours to see how we can help you engage with customers through your Virtual Keyhole.
Latest Projects
View one of our recent tours
Benefits
Engage with more customers. Customers buy into your business or brand by understanding your offering online. Immersive 3D gives your business an edge over the competition, you'll draw customers in with stunning virtual experiences that are shareable and memorable.
Open your shop or business to anybody, anywhere, anytime. A 3D virtual tour of your business means you are never closed allowing customers to view your business when they want.
Leave a lasting impression. On average a potential customer will spend seven minutes looking around your virtual tour. This will increase time spent on your site and help your business stand out from your competition.
Our Process
1. Paul meets with you at your business to discuss how Virtual Keyhole can benefit your company. Once you are happy to proceed Paul completes a survey of the property and arrange a suitable date and time to scan your Virtual Tour.
2. Paul arrives at the location 30 minutes before recording the tour to prepare the area and make sure your business is shown in the best light. Depending on the size of the location, Virtual Tours can take from 1 hour to several days to scan. If you have booked our professional photography package the photographs will also be taken.
3. Editing can take up to 72 hours depending on the size and complexity of the project.
4. We upload your completed Virtual Tour to a secure cloud and provide you with the relative links (and photos if applicable). We also provide guidance on how to get the most out of your Virtual Tour.
5. On the first of each month we provide a report detailing how many people are engaging with your Virtual Tour.
Meet the Team
Virtual Keyhole are a small family run team who believe in delivering a quality product to help clients connect with customers
Paul Costello
Sales and Marketing - Paul is passionate about generating new customers for businesses and believes a Virtual Keyhole tour will make your business stand out from the competition.
Charlene Costello
Office Manager - Charlene works hard behind the scenes to make sure our clients have an amazing experience at Virtual Keyhole, ensuring the level of service is excellent throughout the process.
Lisa Cleland
Professional Photographer - Lisa has over 15 years experience working in commercial and wedding photography. She is passionate about delivering top quality photographs
Virtual Reality (VR) Explained
Virtual Reality (VR) is the creation of a virtual environment presented to our senses in such a way that we experience it as if we are really there. By using a VR headset your customer can walk through your business 24 hours a day, 365 days a year.
Virtual Reality will become mainstream in 2017 and very quickly be the number one way to market your business online. Virtual Keyhole can help you get ahead of the competition and be one of the first in your market to use Virtual Reality to attract new customers and grow your business.
In October 2016 Forbes magazine highlighted VR as one of the key Social Media Trends That Will Change The Game In 2017. David Brickley states that, "It's definitely the future. It's not convenient enough for consumers yet, and wearing a huge headset in your living room daily won't scale. However, it's the future and a space that will only continue to grow."
Virtual Keyhole believe that the future is now and we are already receiving great responses from our clients and their customers.
Get in touch today to find out more and book a no obligation appointment to experience first hand how Virtual Reality can benefit your business.
VR Video
Check out the amazing reactions when these potential customers use matterpor virtual reality tours for the first time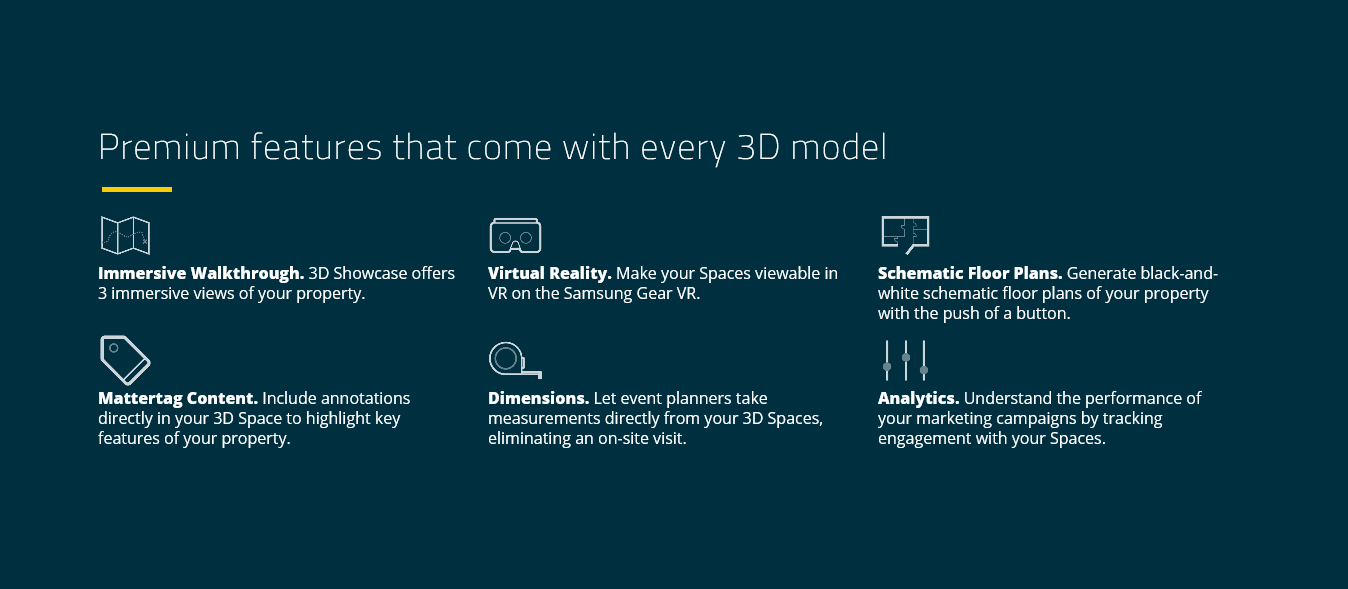 Testimonials
What our clients say about us.
Paul from Virtual Keyhole has been fantastic. We gave him a vague brief, with a very short turnaround time, and the results were better than expected!

All tours were organised, and completed within a week (including the delivery of the VR goggles) allowing us to show off the hotel at a local wedding exhibition. The feedback was extraordinary, particularly with the VR goggles adding the extra dimension you don't get from looking at the tour on a screen.

The quality of work is perhaps the best asset of Virtual Keyhole, and I cannot commend Paul enough for this. We have been sending the virtual tours to various prospective clients with their quotations, and the feedback has all been very positive, with one person saying that other hotels should follow our lead with this. Allowing potential customers to view and walk round you're offering online (without leaving their home) is, I believe, a vital selling point.

We were delighted with the finished product; so much so that within two weeks of the first tours being completed, we had contacted Paul to organise for a further five virtual tours of bedrooms to be done. Once we have completed a small refurbishment of our meeting rooms, they are next on the list, and I wouldn't go anywhere else other than Virtual Keyhole now.
Contact Us
27 Woodlands Road,
Motherwell,
ML1 2PX
paul@virtualkeyhole.co.uk